Lands' End Gift Cards:
Perfect every time
Easy to give, fun to get, always fits... it's the perfect gift that lets them pick out exactly what they want.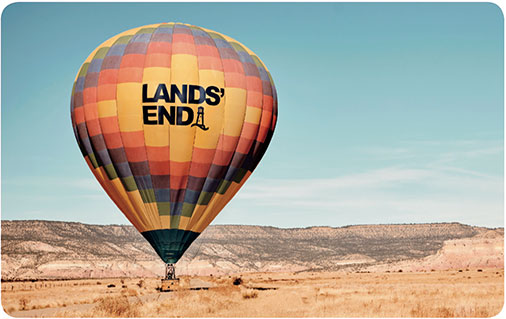 TRADITIONAL GIFT CARD
Ships free, 4-7 business day delivery
Designs for any occasion
Attractive wallet-size card
Choose any amount from $15 to $500
Add a personalized greeting
E-GIFT CARD
Arrives via email almost instantly
Designs for any occasion
Choose any amount from $10 to $500
Add a photo or record an audio greeting
Schedule exact delivery dates for special occasions like birthdays and holidays
E-gift Cards provided by a trusted partner and Guaranteed. Period.® by Lands' End.