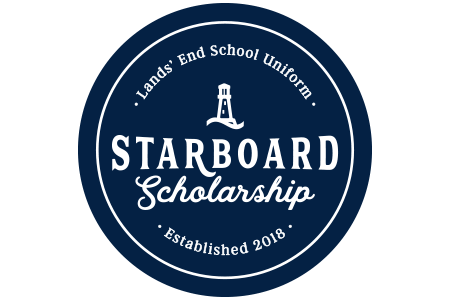 WIN A $5,000 LANDS' END SCHOOL
STARBOARD SCHOLARSHIP
The Lands' End School Starboard Scholarship acknowledges and rewards students who display exceptional leadership skills.
Up to five scholarships will be awarded to eligible Preferred School students in grades 8‑12. Please see full eligibility guidelines. If your school is not a Preferred School, learn how to become one here.
2021-2022 Application now available
Applications will be accepted now through December 15, 2021 or until 1,000 applications have been received.