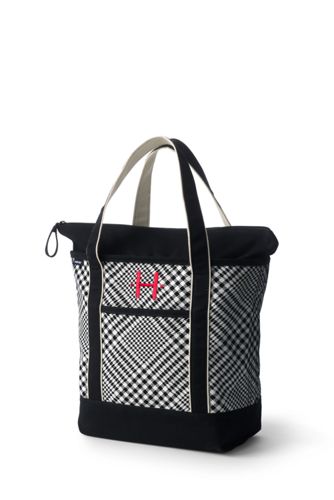 Bags
Personalized Bags, Monogrammed Backpacks, Monogrammed Lunch Boxes & Personalized Luggage
You'll love how our monogrammed bags are ideal for everyday adventures, whether you need monogrammed totes for quick shopping trips or you're dropping packages off at the post office. Our personalized bags can also double as workout bags for your yoga classes.

For durability, find monogrammed bags like our rugged canvas monogrammed totes constructed from strong cotton and treated with special finishes to repel dampness. With these personalized bags, you'll feel better that your belongings will stay dry.

We offer monogrammed bags ranging from monogrammed totes to personalized backpacks, so you have plenty of options for dependable carryalls. Our personalized bags also include monogrammed lunch boxes to keep your lunch and snacks fresh for hours.

When you're vacationing, our monogrammed bags are the perfect travel companions. You can fill our personalized bags with travel clothing and laptops and still have room for more, and our monogrammed totes are great for trips to the beach or hotel pool.
Shop Now