Charisma Tristano Duvet Set
Color: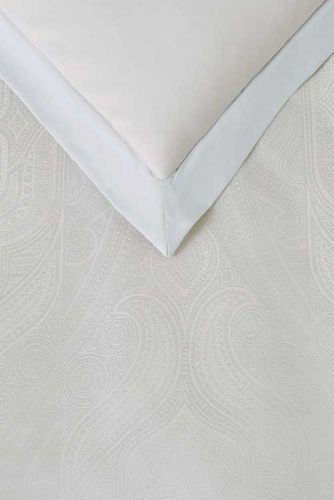 A luxury jacquard weave with delicate hues of ivory and champagne, creating an inviting top of bed. The overscale medallion pattern possesses a sophistication in the subtle colors and dominated the face of the bed. The face fabric is a 100% polyester fine jacquard woven material. The closer you get to the fabric the more detail you can see and the subtle patterns emerges in the fabric.

Known as America's premier luxury brand in home, for over 30 years Charisma is synonymous with understated elegance, softness and feminine details. All Charisma products have quality workmanship balancing clean lines with smart details using only the finest materials. Timeless design, attention to detail and luxury of comfort Charisma is the art of living well, beautifully and is luxuriously made.