Charisma Fairfield Cotton Duvet Set
Color: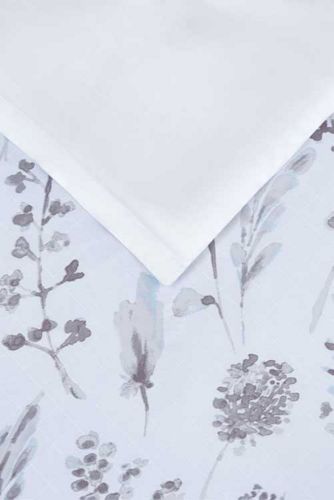 Silky soft white 300 thread count, 100% cotton sateen cloth is the base for this floral printed bed. With soft blue and grey shades are used for the slender flowering reeds and vines. The pillow shams use the same print and fabric on the face and share a dusty light blue flange on the edges. The 100% cotton cloth on the face and reverse assure that you only have natural fibers in contact with you as you sleep.

Known as America's premier luxury brand in home, for over 30 years Charisma is synonymous with understated elegance, softness and feminine details. All Charisma products have quality workmanship balancing clean lines with smart details using only the finest materials. Timeless design, attention to detail and luxury of comfort Charisma is the art of living well, beautifully and is luxuriously made.