The Comer Center
Where work meets play.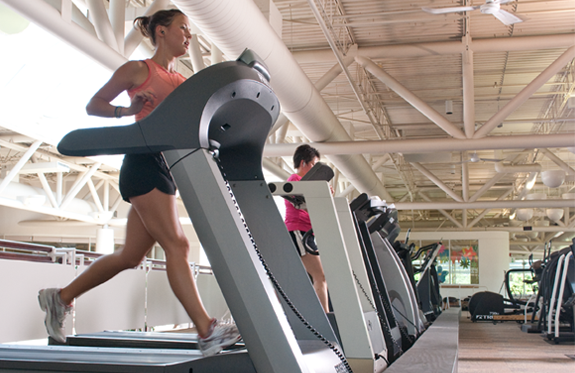 Basketball and racquetball. Cycling and socializing. Guitar lessons, karate lessons and the occasional blowout birthday party. Since 1989, the Comer Center has helped Lands' End employees, retirees and their families have fun, find a healthy work/life balance and get active about their own wellness.
Donated by Lands' End founder and lifelong philanthropist Gary Comer, the $8.5 million fitness and recreation complex is home to state-of-the-art fitness facilities and sports equipment, classrooms, a swimming pool, outdoor courts and more.
Over the last 23 years, the Comer Center has furthered our preventative health initiatives, boosted employee morale and productivity, and even helped to stabilize our employees' healthcare costs. It's also an invaluable part of our culture and community.
Get to know the bustling hub of our Dodgeville campus. Check out these popular Comer Center offerings: